We are a bilingual (Portuguese/English) State Certified Childcare located in Northeast Portland. Our childcare capacity is 12 children total, ages ranging from 6 weeks to 4 years old. At Casa Feliz Child Care, your child has the opportunity to develop, learn, grow and be cared for in a small group setting. At Casa Feliz, we maintain a media-free environment with lots of arts, playtime, reading and music. We also offer quality, organic and healthy snacks, always with your child's health and well-being in mind. We value the happiness of each child and their needs dictates the schedule, creating a soothing daily rhythm to our homes.
Interested in our Child Care? Learn more about us or contact us today for enrollment information.
Go to About Us
About Us
Casa Feliz Child Care offers your child an opportunity to grow and develop in a small environment while having the benefit of a second language.
Go to Our Philosophy
Our Philosophy
We are committed to provide a positive and stimulating place that is warm and inviting for children to develop at their own pace.
Go to Our Environment
Our Environment
We strive to provide a healthy, clean, safe and educational environment for young children. Our child care is media-free and we serve healthy snacks.
Go to For the Families
For the Families
We believe in the support of the parents and we welcome their positive involvement and presence at all times. We use technology to keep families informed of statuses and activities.
About Casa Feliz
Learn more about us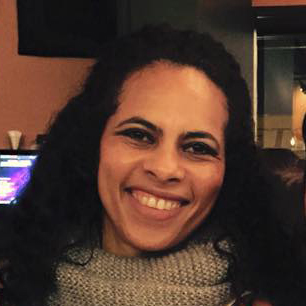 Maria Medeiros
Founder / Owner / Teacher
25 years of child care experience in three different countries and passionate and honored to care for kids.
Learn more about Maria